Masses
Saturday, May 23rd
| | |
| --- | --- |
| 4:30 pm | Fr. Breczinski |
| 6:00 pm | Fr. Breczinski |

Sunday, May 24th
| | |
| --- | --- |
| 7:00 am | Fr. Reusing |
| 8:00 am | Fr. Reusing |
| 9:15 am | Fr. O'Brien |
| 10:45 am | Fr. Rossi, S.J. |
| 12:15 pm | Fr. Rossi, S.J. |

Weekday Masses
7:30 am Monday-Saturday
Upcoming Events
Comments or Questions?
Contact Us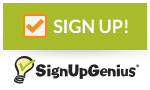 Welcome
We, the parish of St. Stephen, will carry out the mission of Jesus Christ as a welcoming, worshiping, Catholic Community by sharing, growing, and living the Gospel.




Parish Forgiveness Journey - Jump to Celebrating the Liturgical Season to see what's available for your spiritual formation this season!

ROSARY PRAYERS FOR PEACE
at St. Stephen Church
Tuesday, May 26, 2015 at 6:00 PM
Come to pray for peace at the same time Bishop Madden leads a Prayer Walk in the Sandtown-Winchester Community in the inner city. The Rosary Prayers for Peace at St. Stephen Church will be held for those who are unable to accompany Bishop Madden in person. As Bishop Madden and those accompanying him walk and pray through these troubled neighborhoods in Baltimore City, we will support them by praying the Rosary for Peace at St. Stephen's. If you can't join us, please consider praying a rosary at home for these intentions. We know that God hears and honors our prayers. Let us pray together for God's mercy so that all people become as brothers and sisters. We will pray that longed-for peace blossoms forth and reigns over us all.